Welcome back for Day TWO of my weekend of giveaways!
Today we have TWO sweet friends to share some great birthday stories and giveaways, KC and Messy!
First, meet Messy of
2Messy
Messy is a fun, crafty, stylish girl who shares her fun travel adventures that I'm quite jealous of. When I asked her about her favorite birthday she said:
"
My most memorable birthday was the one I just had a couple weeks ago! I met my bestie in Ottawa, Ontario for a birthday weekend extravaganza! We had a photo shoot with some local photographers that made us feel like celebrities, tea at the Chateau Laurier and lots of fancy meals out! It was fab, and awesome to spend it with my closest bud!"
Messy is giving away a large ad spot along with a highlight on her blog!
Next, please say hello to the super sweet KC of
Bits & Pieces.
Seriously, she is one of the sweetest bloggers and I love keeping in touch with her through Twitter. I'm so glad she chose to participate in my birthday celebration. So when I asked her to share her favorite birthday memory, this is what she had to say...
Hi everyone! This is KC from Bits and Pieces, visiting with Jessica today!
I think the month of April is pretty cool (maybe because it's my birthday month too...yay!)
So, today, I wanted to share with you one of my memorable birthdays...
My most memorable was probably my 21st birthday! My parents have always been the kind to show me that I am appreciated, no matter if I thought I failed at something, I knew they would remind me that I had done my best.
Just before my 21st birthday, I had attended a dinner with my parents at the Hilton Hotel, and it was such fun. Great music, good food and yummy dessert! I simply mentioned to my dad "this is a pretty cool party" and all he did, in his true form, was smile. Before I knew it, he was planning a similar party for me for my 21st birthday...yay!
The day came, and I got gifts as usual, lots of calls from family and friends, local and those living overseas, and the day went by really nicely. Then, it was time for big night: the p-a-r-t-y!
Let me just say, I had NO idea just how many things my parents had planned! There was a HUGE table filled with every kind if cheesecake and cake that I ever mentioned that I liked! The food was fantastic and I was surrounded by all my family and a few close friends. My cousins and I sat at the same table, and we had a grand time!
The birthday cake was delicious! It was a 7 layer German Chocolate cake! hello? who does not enjoy that!
The night ended with a lot of dancing and laughter. It was one of the best birthday celebrations I ever had!
Now i'm definitely looking forward to my big 30 birthday! Can you say fun, laughter, food and family!
Yes!
And now check out these
precious
bobby pins KC is giving away from her
Etsy
shop...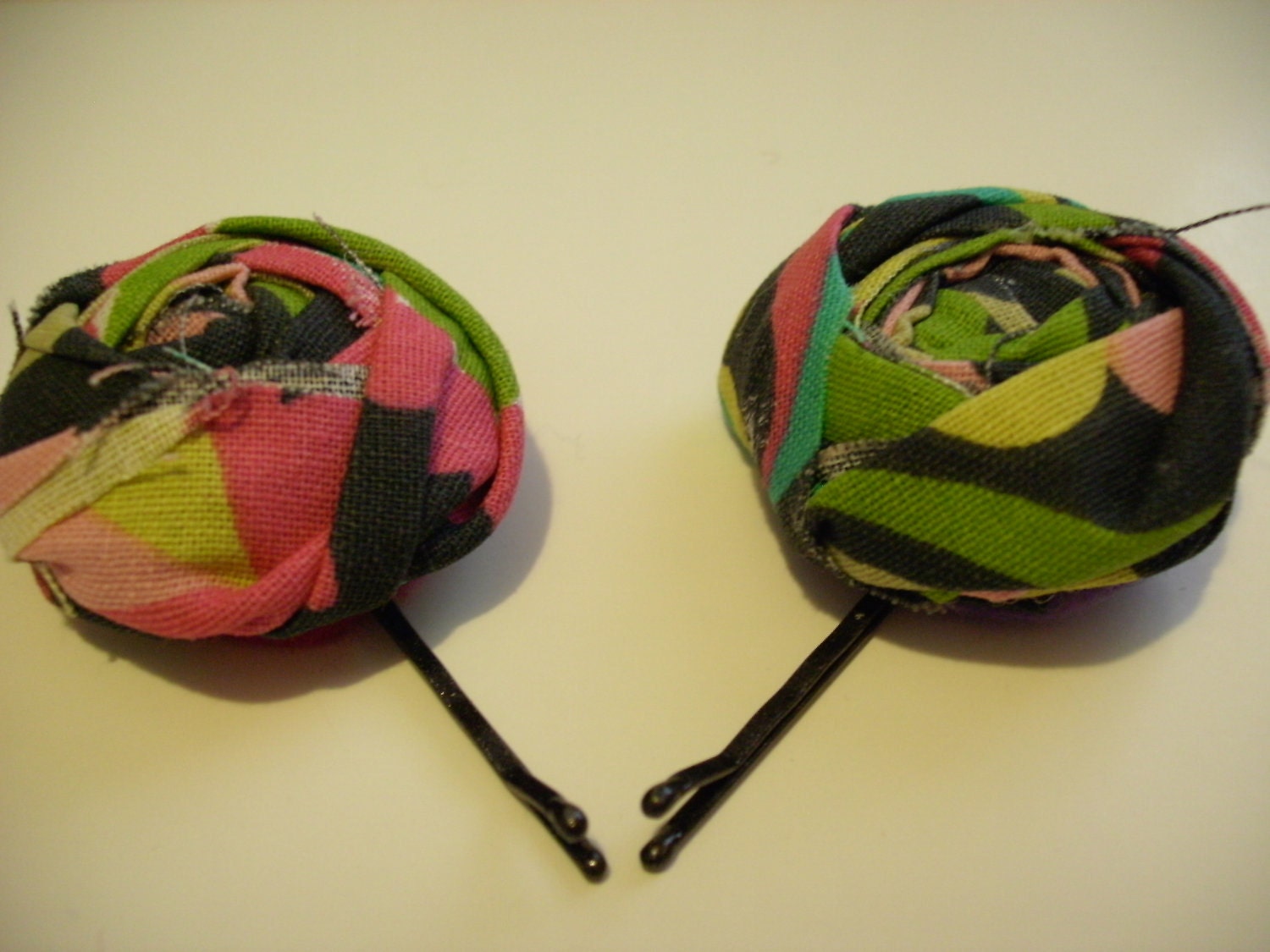 One winner will take both of these great prizes!
Enter to win:
Leave a comment below letting us know you did and that's it!
Winner will be drawn on Saturday, April 28.
Thanks so much KC!!
If you're just now joining us you can find the previous giveaways here:
Korean goodies from Megan of Girl Meets Camera
Come back tomorrow for a beautiful centerpiece from Bhrett of Lost in Relocation!