This week for
Travel Tuesday
, Megan asked:
What's the longest continuous vacation you've ever been on? What was hard about it? What did you like? How did you pack?
Sometimes our road trips are up to a month long, stopping here & there along the way, but never staying in one place for more than a few days. Really, if you think about it, that's a lot like camping. We travel light while still being self sustaining.
Honestly, this Bonnaroo trip will be one of the longest trips I've gone on. Camping wise, at least. Now that we are only 15 days away, I am completely consumed by the preparation for 6 days and 5 nights in the middle of Tennessee farmland. Thankfully, those long road trips have helped prepare me.
With any long trip I take, I spend more time preparing for it than I do on the actual trip.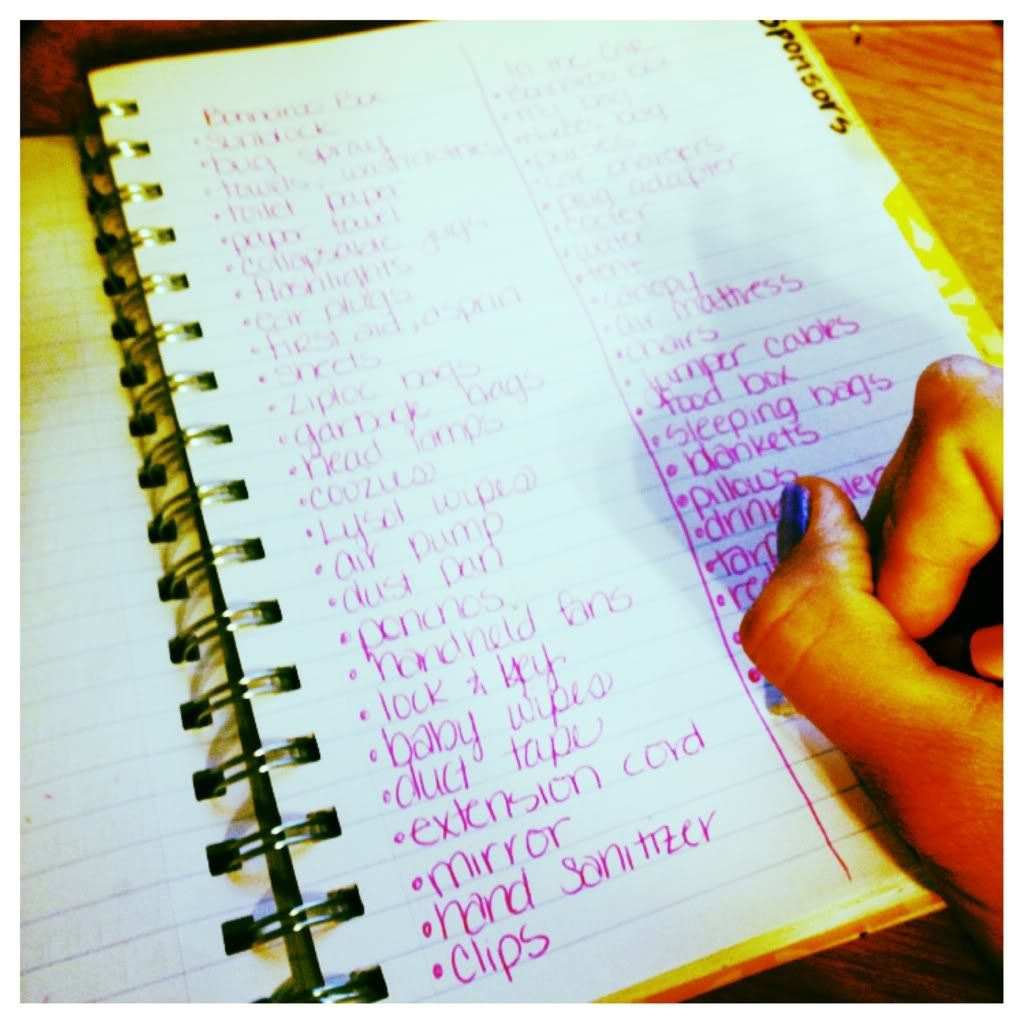 I like lists, a lot. For any given trip I take I make a list for:
-things in the car
-clothes I will wear each day
-food we'll eat each day
-accessories and toiletries I will need
-Plans for each day
-Costs and money for each day
I don't necessarily follow each list precisely, but I enjoy making them because it involves me in process. It lets me be a part of the trip before it even starts and helps me to plan for the unexpected.
I plan my outfits for each day of my trips.
It's actually my favorite part of the trip planning. I literally try on each outfit with accessories and shoes to make sure I'm comfortable, but also so that I can overlap some items. So each item is worn at least twice and there are enough alternating outfits so that I don't have to wear the same look everyday. I probably won't be able to do that with Bonnaroo. I realize that each item will only last about half a day in that heat, so I have made sure to plan 2 outfits for each day, with no overlapping pieces. I'm quite sure I'm over packing...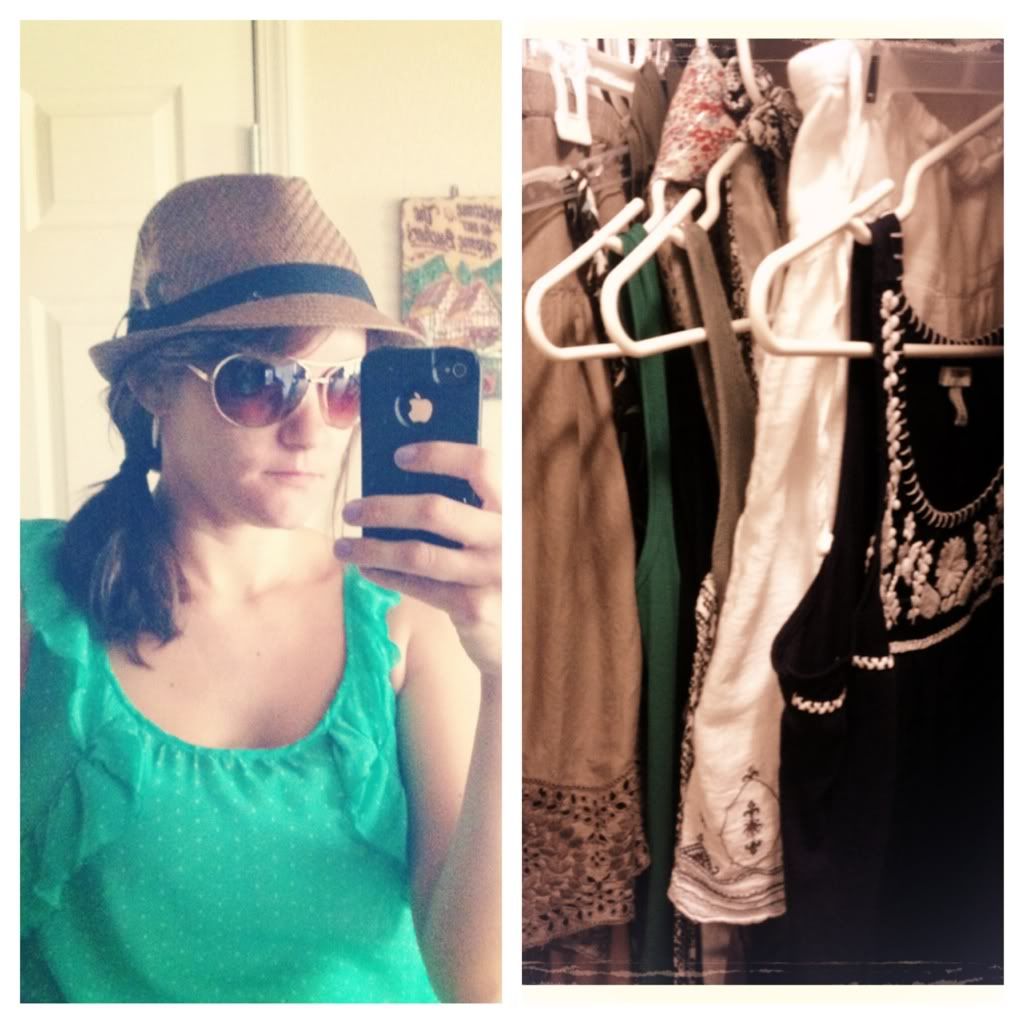 I start packing early. I put a box or suitcase out a couple weeks ahead and start throwing stuff in the box as soon as I can. Then I mark it off the list so I know I have it. We pack our own food for the road, so if crackers or cereal is on sale, I'll grab a couple extra boxes and throw it in the "trip box". This saves us from some of that last-minute stress.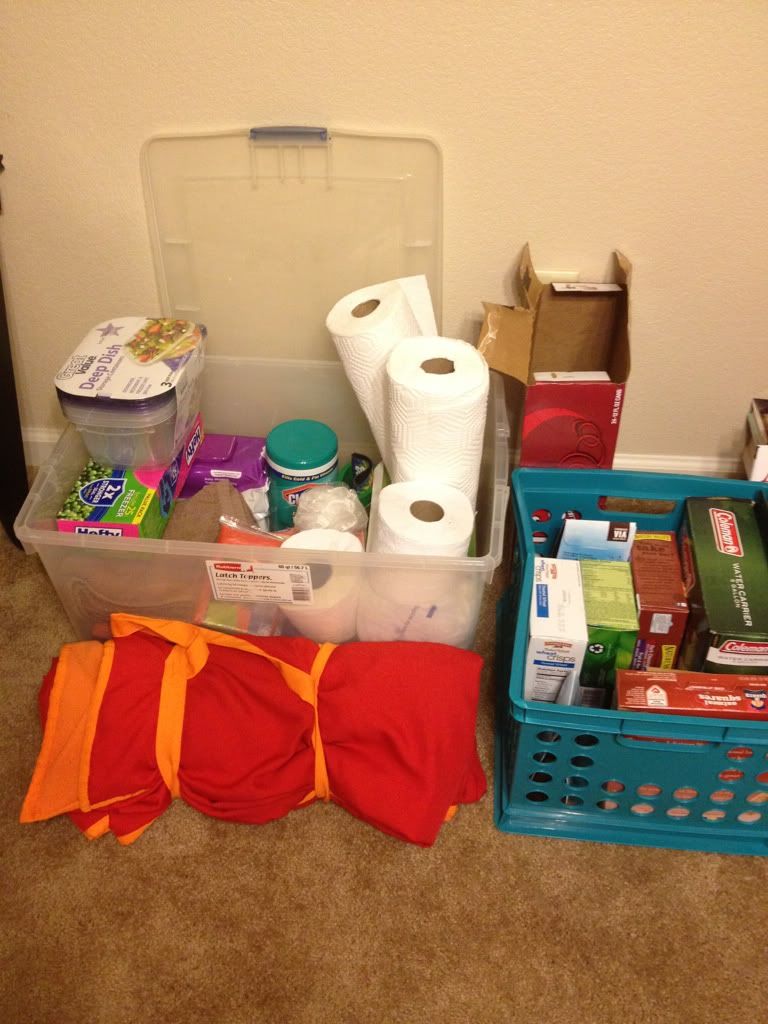 Planning is really my favorite part.
Thanks to Megan for another great Travel Tuesday prompt!