Okay, so I apologize that I fell through as your fearless leader (as Erinn calls me) this week. You see, even though the people at the internet company speak perfect English, we still managed to misunderstand one another. They said our permanent internet line was ready to go. We said "thanks" and turned in our data stick and went home. A whole 24 hours later we still had no internet. We went back in and they said, "oh, just kidding. You don't have internet, yet" and they gave us back the little data stick. So for an entire night, I had no internet. And every Wednesday night, I have a routine. I put the kids to bed and sit down with a cup o' joe and write my book chat post. Last night, I couldn't do that. Then today was a very busy day, so I'm very sorry that I was not able to get my book chat post up! Thankfully, Erinn was here to save the day. :) Thank you, Erinn!!
While we're on the topic of the book chat, I've decided that for a whole year I was a kick-ass host and made individual buttons each week for each topic. I'll pat myself on the back for that now, but from here on out, it's just going to be the one standard button. I'm not in love with it, so if you have some button making skills, let me know. The Book Chat needs a brand (oh I'm such a blogger, I just said brand). I will try to post the next 2-3 book chat topics on the sidebar and in my posts so you can keep up.
Okay, moving on.
For this week's topic, we are discussing historical novels or war-themed novels. Well...sometimes you don't even realize that you don't read a certain genre, even when you think you do! We discussed historical fiction before, and I wrote up a post about holocaust (non)fiction that I love. This time I wanted to focus on American history. The funny thing is...I haven't read ANY American history fiction! I'm a little ashamed about this. In my defense, I've taken a lot of US history classes and we have read plenty in there.
Here are a few on my list that I'd like to read...
As for War-based fiction, here's one that's been on my list for a while...
Have you read any of these? Can you recommend a good history/war novel?
I'll leave the link-up open for a few days so you still have time to join in.
I hope you all have a great weekend!
To join in...
1. Please follow the host and co-host
2. Visit a few other book chat links and show some support.
3. Link back here in your post. Or use the button provided.
4. Old posts are always welcome if you have blogged on the topic before.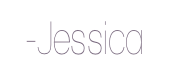 Next week's book chat:
Favorite cookbook. For a little extra fun, grab a new cookbook (the library has them) and do a new recipe out of it. Then share a review. Hey, why not?!