I don't know about you guys, but summer sort of just appeared out of nowhere this week for us. I'm still doing last week's laundry of long sleeve shirts and jeans, and this week we're all standing in our skivvies in front of fans, counting the hours until nightfall. Air conditioning is a rarity here in Germany and life has gotten pretty brutal since the thermostat broke 85.
Now, all I want to do is sit in the shade with a good book. Forget cleaning, cooking or even moving. Give me a cool breeze and a drink with ice (and a kick) in it.
Normally, my reading and blogging slack a lot during summer. I have a feeling this summer will be different. I've recently decided that I deserve a break, not from reading, but from reviewing. I have no desire to take on any review or blog responsibilities for the rest of summer. I have so many good books sitting on my shelves that don't get a chance because I'm so overwhelmed with reviews. I'm pretty excited about the summer of "My Choice" reading.
Here's what I have on deck...
These are just a few new ones on my shelf. I honestly can't decide if I want something contemporary like Sarah Dessen, something romantic and exotic like Beautiful Ruins or a mysterious and action-packed YA novel.
I can't say I have a typical summer choice. Normally, when I want to just unwind and relax, I choose a good romance novel. But I don't know if I really want to just unwind right now. What I really want is to be completely taken away by a good book. I want to be overwhelmed. Something to take my mind off of this unbearable heat!
So, which one of these books would you choose?
Oh HEY...just saw this and thought it goes along great with today's theme! I'm participating...you should too!!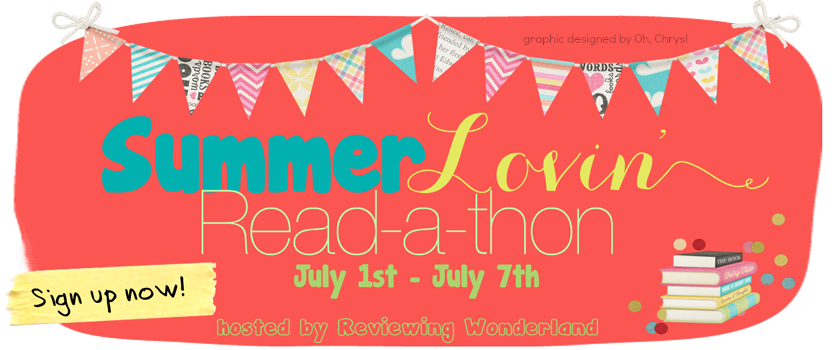 >
What are your summer reading plans? Do you have a typical summer reading choice?
To join in...
1. Please follow the host and co-host
2. Visit a few other book chat links and show some support.
3. Link back here in your post. Or use the button provided.
4. Old posts are always welcome if you have blogged on the topic before.
Next week's book chat: Outdoor settings