Happy Book Chat Thursday!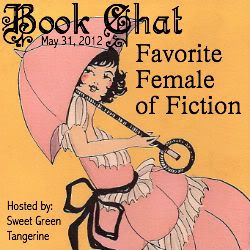 Choosing a female character was a bit trickier than choosing a male. As I went through my stock pile of read books, there weren't many characters sticking out to me. I think this is mainly because many novels I read are told through the perspective of the story's heroine. Therefore, she is the medium that bridges the reader to the story. We don't read about them, we become them in a sense. Especially in YA lit, I feel that many of the characters just blend together in my memory. They each might have their own individual quirks, but they don't stand out as memorable characters. First person narrative is great for bringing the reader in, but you lose a little bit of the narrator's character that way.
As I found characters that I wanted to talk about, I noticed a trend. There are four main groups of female characters that I appreciate...
Dystopian heroine:
Gaia Stone
of
Birthmarked
series by Caraugh O'Brien
I worship Gaia for her headstrong'ness.
Katniss Everdeen of The Hunger Games series by Suzanne Collins
The girl on fire...how could I not include her?
Offred of The Handmaid's Tale by Margaret Atwood
The voice of reason in a world that's gone completely nuts.
Lena Halloway of the Delirium series by Lauren Oliver
Watching her transform in to a heroine is the best part of this series.
"You can build walls all the way to the sky and I will find a way to fly above them. You can try to pin me down with a hundred thousand arms, but I will find a way to resist."
-Delirium by Lauren Oliver
Warrior goddess:
MacKayla Lane
of the
Fever
series by Karen Marie Moning
Four whole books of kicking ass and taking names.
Katsa & Fire of Kristen Cashore's novels Graceling and Fire
Cashore wins the prize for creating powerful warrior females who are still lovable and sweet.
Marches to the beat of her own drummer:
Lisbeth Salander
of the Millennium series by Stieg Larsson
I refuse to believe she doesn't exist in real life. You can't make this stuff up.
Elizabeth Bennett of Pride and Prejudice by Jane Austen
No one breaks societal molds like her.
Hazel Grace Lancaster of A Fault in our Stars by John Green
If sarcasm were an Olympic sport, the gold would go to Hazel.
"Follies and nonsense, whims and inconsistencies do divert me, I own, and I laugh at them whenever I can."
-Pride and Prejudice by Jane Austen
War torn heroines:
Claire Fraser
of the
Outlander
series by Diana Gabaldon
This woman doesn't have a timid bone in her body.
Liesel Memminger of The Book Thief by Marcus Zusak
Even Death appreciated her awesomeness.
Ophelia of Hamlet by William Shakespeare
I have been a little bit obsessed with Ophelia since before high school. I can recite most of her lines and took far too much pleasure in writing painfully long papers about her in college.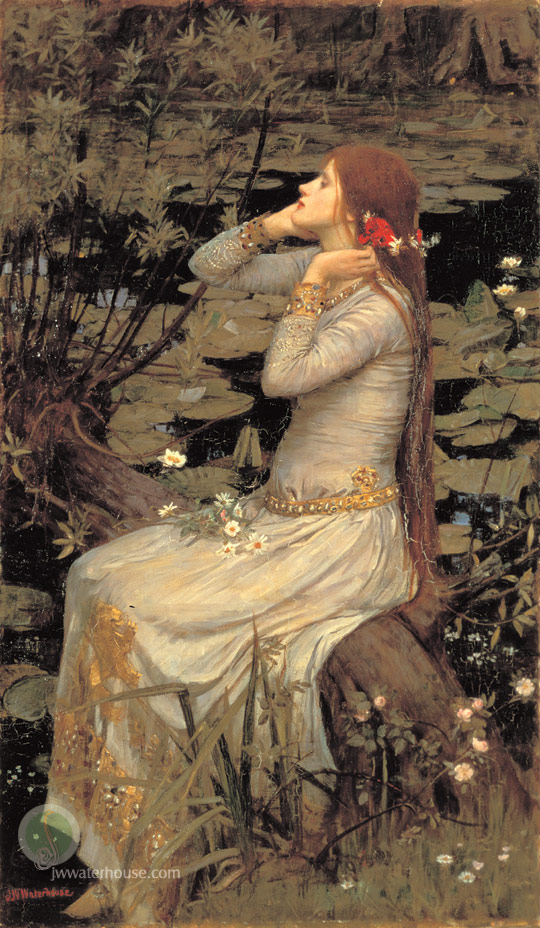 These characters all portray characteristics that I wish I had and/or strive to be more like. They are strong and powerful despite oppression and stereotypes. They are not afraid to stand out in a crowd. They work to change things that need to be changed. They are cynical and stubborn. They don't aim to please just for the sake of pleasing and they don't change themselves for anyone. They are passionate and love entirely.
I realize now that these characters don't stand out in my mind because they are more than just characters to me. They have contributed something to who I am. I have become a little more like each of them from reading their stories.
It's good to be a girl.
I hope you guys had as much fun with this prompt as I did. I can't wait to see what you have! Link up below.
Important news about next week:
As many of you know, I will be out of town next week so my sweet friend Melissa has offered to guest host The Book Chat for me. You will just write up your post as usual but the link-up will be on her blog instead of mine. Don't worry too much...if you come here next Thursday, I will have a link leading you to the right place. Thanks so much Melissa!
Okay for the prompt: Was there a book that you loved but didn't expect to? Or maybe one that you did expect to love, but were disappointed.